Economic Information
Find out what all the buzz is about in the Fargo-Moorhead Area! The links below provide a snapshot of the quality of life, cost of living, and explain the community's growth in the past 10 years. The FM area continues to be a great community to live, work, do business, & play.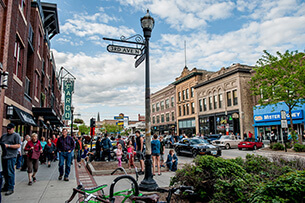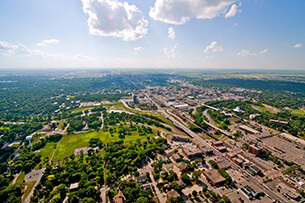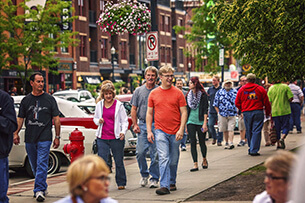 ---
FARGO-MOORHEAD AREA ECONOMIC INFORMATION SOURCES:
Greater Fargo Moorhead Economic Development Corporation
North Dakota Department of Economic Development
Minnesota Department of Employment & Economic Development
---
Commercial Resources
Fargo Moorhead is a growing city with over 224,000 & 30,000 college students. With a highly-trained workforce, business-friendly environment & reasonable costs of living, Fargo is a great place to start or grow your business!
Learn more about the community at http://gfmedc.com/.
Other great resources for the Fargo Moorhead Community are:
Testimonials
" Justin deserves the five star rating for many reasons. He worked in a timely manner, was easy to get a hold of and communicate with, was very professional and went above and beyond in helping me sell. "
- Bettina
" Justin is an excellent realtor. Very helpful and so good with numbers! He was calculating amounts for us in his head on the spot! He made the home buying process so simple. "
- Whitney and Chris Marohl
" Justin was very prompt on showing us new homes that just went on the market and would be looking for houses for us through the wee hours of the night. He is a very dedicated realtor - very satisfied! "
- Sam & Jackie
" Justin did everything and more for me. Was always there when I needed something. Was never too busy. "
- Mike
" Just Berg was so helpful and absolutely amazing to work with. He answered our questions and meet our every need. "
- Kayla Yarber
" Justin was very professional and knowledgable about the West Fargo/Fargo market.  "
- Erlys Beauchamp
" Justin was great to work with. He was very good at communicating and letting us know what was going on. Justin didn't hesitate to advocate on our part and really was nice to have on our side throughout the whole process. "
- Mickey Bahe
" Justin was awesome!! He was very helpful and I wouldn't have been able to do it without him. I will recommend him to everyone I know. "
- Melanie Soeth
" Justin did far more than was expected, helping with tear carpets, finding people to do improvements which were needed in the house, doing physical work that was certainly over and above anything in our contract. He was great to work with and I really appreciated his expertise. "
- Pam
" We had the best REALTOR we could have asked for. No pressure, very kind and understanding of our situation. "
- Dale & Nancy Anderson
" Justin did an excellent job on getting the most value our of the situation! "
- Patrick
" Justin was very easy going to work with. Park Company has a broad base of realtors, and another Park realtor had the perfect buyer for our home, Park Company knows how to use their assets! "
- Gail Ringey
" Justin is a highly professional realtor with years of experience in this market. He provided us very sound advise on both our purchase and sale, and we are very happy with the results. His patience and communication skills are second to none. I would recommend him to anyone entering the real estate market and would definitely work with him again. "
- Edward & Sarah Crary
" Met Justin at the mall kiosk and used him twice since. Justin was great throughout the process with help, comps, advice, etc. Justin kept up with the changing market, updating comps the morning of listing even! "
- Justin
" Justin is fabulous! "
- Emily
" He went above and beyond to ensure everything was done well and on time. "
- Bettina
" Trusted agent, good reputation. "
- Alexis & Dustin
" Justin Berg worked dilgently in order to sell my apartment complex. He's highly recommended. "
- Greta R. Mendoza
" Justin Berg was excellent. "
- Jean
Previous
Next